START YOUR ADVENTURE IN CALLICOON
Nestled in the foothills of the Catskill Mountains, where eagles fly overhead, Callicoon is a charming town steeped in history and rich in sightseeing opportunities. Whether you are visiting on a day trip, for a weekend or longer, Callicoon has plenty to offer and will keep you coming back.
Located on the banks of the Delaware River, Callicoon offers many water sport activities, such as kayaking, canoeing, rafting, tubing, swimming and fishing and eagle watching. There are many local NYS accesses along State Route 52, 17B and the Delaware River to fish or fly fish. There is also an abundance of wildlife to enjoy watching in the Delaware River Valley.
The Delaware Community Center has an activities program during the summer and swimming lessons as well. Additionally, the facility can be rented for private functions. Enjoy magnificant sunrises, sunsets and Catskill fall foliage while walking, biking, hiking or driving on our beautiful back roads. Visit the local farmers markets to buy local wine, fresh cheeses and produce…perfect to pack and take along on one of your adventures.
If golfing is your way of relaxing there are 5 courses for you to enjoy around the area. There are also museums, eagle watching, flea markets, antiquing, art galleries, unique shops, music festivals and country festivals to enjoy. You can also take a driving tour and visit our local artisans and antique shops, trail maps are available.
In the evening, dine at one of Callicoon's many restaurants or pubs. Enjoy watching a movie at the charming 1940s full screen, dolby digital surround sound movie theater, or attend operettas and performances in the area. We are located only 15 miles from Bethel Woods Center for the Arts, Family Foundation School and French Woods Festival for the Performing Arts Camp.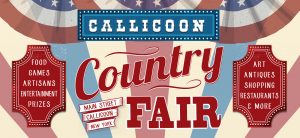 Callicoon Country Fair
[POSTPONED due to COVID-19]
Saturday, May 30th, 2020
11:00am – 5:00pm 
Town-wide event with art, music, food, and fun! Vendors offer antiques, art, craft, food, locally made artisan goods, flea market items, jewelry and more. Wander along the historic streets, view the architecture and admire the beautiful Delaware River. We are looking for vendors, sponsors, and volunteers!
Please email events.callicoon@gmail.com for more information. Please visit our Facebook event page for updates.  

24th Annual Virtual Callicoon Tractor Parade & Chicken BBQ
Sunday, June 14th, 2020
12:00pm – 3:00pm – TBD 
Plans are shaping up, and we're excited to help keep this wonderful tradition alive! Stay tuned for details on how to submit your image or video for the Virtual Parade and where to buy your Tractor Parade T-shirts and takeout BBQ tickets.
Sponsored by the Delaware Youth Center, the annual Callicoon Tractor Parade kicks off with the noon whistle! Come for the tractors … stay for the chicken barbecue on the Youth Center grounds after the big parade! Proceeds from the barbecue help us keep our facilities open for the youth of our community.  info@delawareyouthcenter.org www.delawareyouthcenter.org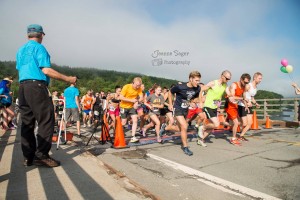 Virtual Annual River Run 
Saturday, July 18th, 2020
6:00am – 6:00pm
This year has created unprecedented challenges for the Delaware Youth Center—as it has for everyone. Due to the current uncertainties and concerns from COVID-19, we have decided to change to a virtual-only race this year. We hope you will still join us virtually and share your experience with us on social media. Thank you for continuing to support the Delaware Youth Center!
Delaware Youth Center's annual 5K and 10K race down River Road, a beautiful, flat course along the scenic Delaware River. Novice to experienced runners and walkers welcome. More Info: 5k@delawareyouthcenter.org | www.delawareyouthcenter.org 
 
Callicoon Artwalk 2020
Saturday, October 10th, 2020
12:00pm – 8:00pm  
The CALLICOON ART WALK 2020 – will be showcasing the growing art and music scene in the picturesque hamlet of Callicoon on the Delaware. The event will highlight the arts in unconventional spaces throughout the hamlet including storefronts and public spaces. Video projections and outdoor art installations will be featured into the evening hours. A map will be available at all participating retailers and galleries highlighting the locations of exhibiting artists. Main Street merchants will be open until 8 pm!! Check out all the new Boutiques and Restaurants that have opened up!!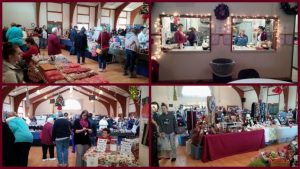 The Holiday Craft Fair at The Delaware Youth Center
2020 Dates to be announced
9:00am – 4:00pm
The Delaware Community Center hosts a two day craft fair, providing a unique assortment of merchandise for holiday shopping. Refreshments available.
For information call 845-887-5634 or email info@delawareyouthcenter.org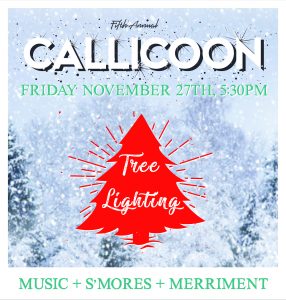 Callicoon's Fourth Annual Holiday Tree Lighting
Friday, November 27th, 2020
Starts at 5:30pm
Join us for Callicoon's annual tree lighting to officially start the holiday season. For more info please contact events.callicoon@gmail.com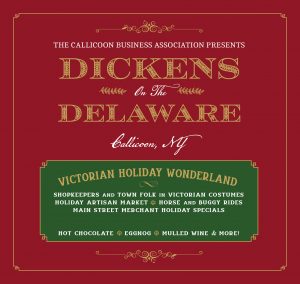 'Dickens on the Delaware' in Callicoon, NY
Saturday, December 12th, 2020
12:00pm – 6:00pm
A VICTORIAN HOLIDAY WONDERLAND
Dickens on the Delaware showcases the retail community in the picturesque hamlet of Callicoon on the Delaware just in time for your Holiday shopping!! Retailers, galleries and restaurants will highlight their Holiday goods and dazzle town visitors with their Holiday Spirit. Shopkeepers will be dressed in Victorian garb, with stores, restaurants and the surrounding environs decorated to create the days of yore.
For more info please contact Krissy at events.callicoon@gmail.com