Nine River Road
9 River Road
Callicoon, NY 12723
Phone: (845) 887-0042
info@nineriverroad.com
www.nineriverroad.com
Nine River Road is an eight room riverside retreat nestled on the Delaware River in the town of Callicoon. Built in 1884, and formerly housing the Milwaukee Furniture store, Nine River Road now invites guests to experience all the best things about life on the river. Take a short walk to Main Street to discover antique and home decor shops, art galleries, a great selection of places to eat, and Sullivan County's only movie theatre. Catch live music and share a drink with the locals, or pick up some wine and cheese for a private riverside picnic. Ride a bike, take a swim, or try your hand at paddle boarding, and then stop by the farmer's market to take a little piece of this place back home with you. All rooms feature en suite bathrooms with Malin & Goetz amenities, Sferra towels and robes.
Western Supper Club & Inn
22 Upper Main Street
Callicoon, NY  12723
Phone: (845) 887-9871
callicoonhospitality@gmail.com
www.westerncallicoon.com
The Western's Tap Room Restaurant are the perfect example of Callicoon on the Delaware's small town charm and hospitality.  Instantly inviting, the bar and lounge evokes 1800's charm, with a modern, curated menu and an impressive roster of craft beverages.
Check out our beautiful porch and new garden seating area! Perfect place to have a nibble & enjoy a cocktail. LIVE music, BBQ & Spirits all weekend… Music on Saturday nights beginning at 5PM!
Hours:
Friday 4:00 pm – 10:00 PM
Saturday & Sunday 12:00 pm – 10:00 PM
CLOSED Monday – Thursday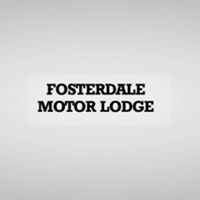 Fosterdale Motor Lodge
1166 County Road 114
Fosterdale, NY 12726 | Near corner of Route 17B & Route 52
Phone: (845) 932-8538
Fax: (845) 932-7937
info@fmlodge.com
www.fmlodge.com
Open all year – Country setting – LOW rates – Large rooms – AC – Efficiency Units – Free Wi-Fi – Only minutes to Villa Roma, Callicoon, & the Bethel Woods Center for the Arts. RENT-A-CAR at our front desk – daily, weekly, or monthly.

The North Branch Inn
869 N. Branch Road
North Branch, NY 12766
Phone: (845) 482-2339
info@northbranchinn.com
www.northbranchinn.com
The newly restored North Branch Inn marries casual elegance with fresh laidback style. The historic details take you back to a place where time mattered less; the modern amenities, high end toiletries and linens make you wish time once again stood still. Spend your visit with us enjoying the preserved Americana feel of North Branch and its neighboring towns. Plan your days around tractor parades, small town bands and rolling farmland.
The nine rooms at The North Branch Inn are housed across our two buildings on property – the Main Inn House, where our Parlor, Bar Room & Restaurant are located – and our Library House, where our Library Sitting Area – complete with wood stove and books covering the local area – are located. Our spacious guest rooms offer a quiet respite from the world outside – escape into soft down duvet linens and enjoy the country air. All rooms feature en suite bathrooms with Malin & Goetz amenities, Sferra towels and robes.
The Bar Room and Restaurant at the North Branch Inn serves a concise menu that is consistently changing. We get our product mostly from people we know personally. And everything that we can't we still source from within New York State. Our small open kitchen is in our 100+ year old bowling alley and our deliveries from the farms come through the front door. The Bar itself stocks a solid list of beer in the can, ciders on tap and only American made products. Our long custom made tables are communal in nature. A great meal is made only better by interesting conversation with friends or strangers about to become one.
Restaurant Hours:
Thursday & Sunday: 5:00 pm – 9:00 pm
Friday & Saturday: 5:00 pm – 10:00 pm