Antiques, Galleries, Housewares, Artisans & Local Handmade Gifts
The Farmhouse Project
Lifestyle Blog + Home Decor + Simple Living
Two gents restoring a 217 year old farmhouse in Upstate NY. Sharing tips on renovating, decorating and entertaining. Follow us on our blogging journey as we renovate, decorate, garden and adjust to country living!
Karkula & the Bllaq Gallery (COMING SOON)
9264 NY Route 97, Callicoon, NY 12723
(212) 645-2216
info@karkula.com
www.karkula.com
Karkula opened its doors in 1996 and has provided discerning New Yorkers with a highly curated collection of modern furniture, lighting and flooring for the interior and exterior. Our focus is on solid wood, stone, metal and other natural materials. John Erik Karkula, the owner and creative director, carefully oversees the collection and sources work from various designers in Europe and the United States.
In addition to the work of our international group of designers, we also offer our own collection of furniture made by hand for the high end residential and boutique contract market. Visit our showroom today to view the Karkula Collection.
Hours: Coming Soon
Sometimes a Great Notion
A funky little shop specializing in 19th-early 20th Century antiques and collectibles. "We're more than just furniture!" Stop by or call anytime.
19 River Road
Just past the Callicoon Post Office
Callicoon, NY 12723
Spruce Home Goods
A country store for our community and the Catskills visitor. Gourmet cheese, fresh baked goods, eggs and flowers from local farmers.  Offering a beautiful selection of functional home goods and gifts, thoughtfully selected and accessibly priced.
35 Lower Main Street (Annex), Callicoon, NY 12723
Hours: Thursday 11am-6pm, Friday 11am-7pm, Saturday 11am-7pm, Sunday 11am-5pm, CLOSED Tuesday & Wednesday
phone: (845) 887-3202
email: sprucehomegoods@gmail.com
Instagram: sprucehomegoods
Wool Worth
43 Lower Main Street @ The Callicoon Marketplace
Callicoon, NY 12723
leila@wool-worth.com

www.wool-worth.com
Nestled on the scenic banks of the Delaware River, in the quaint hamlet of Callicoon, Wool Worth specializes in local, breed-specific yarns from the region, knitting tools, vintage sewing supplies, and needlework classes.
Hours: Monday 10am-4pm, Thursday 12pm-8pm, Friday & Saturday 12pm-5pm
CLOSED Sunday, Tuesday & Wednesday 
Instagram: wool.worth
The Clothesline
New Stylish Clothes, Jewelry, Bags and Shoes for Work and Play. Gowns for Proms, Weddings and Other Special Events. Petite, Misses and Plus Sizes
27 Lower Main Street, Callicoon, NY 12723
Phone: (845) 887-3116
www.theclotheslineny.com

PAO! Shop & Studio
Handmade jewelry and clothing, vintage clothing, antiques. Unique, one-of-a-kind finds and custom creations.
25 Lower Main Street, Callicoon, NY 12723
Hours: Thur – Sat 11am – 5pm, Sun 11pm – 4pm, MON 11pm-3pm, CLOSED Tuesday & Wednesday
phone: (845) 200-3998
email: paolatawa@gmail.com
Delaware Valley Farm and Garden
Carhartt – Purina Feed Dealer – Electrical & Plumbing Supplies – Rocky Shoes – Red Wing Shoes – Power Equipment Sales & Service – Agway Products – Pet Food & Supplies – Drainage Pipe
30 Viaduct Road, Callicoon, NY 12723
Phone: (845) 887-5100
Fax: (845) 887-4917
OCT 1–MAR 31: Mon – Fri: 8:00am – 5:30pm
YEAR ROUND: Sat: 8:00am – 5:00pm, Sun: 9:00am – 4:00pm
APR 1–SEPT 30: Mon – Fri: 8:00am – 6:00pm
VISA, MASTER CARD, AMERICAN EXPRESS, DISCOVER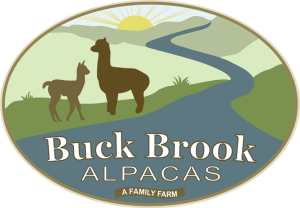 Buck Brook Alpacas
Award Winning Alpaca Herd with Powerhouse Genetics. Sales, Breeding, Boarding, Fiber Sales. Please call for farm tour.
Justin & Kara McElroy
99 Bestenheider Road, Roscoe, NY 12776
Phone: (845) 807-3104
buckbrookalpacas@yahoo.com
www.BuckBrookAlpacas.com
Visit our FARM STORE: The fleece of the alpaca is super soft, hypoallergenic and luxurious, our products include yarn from our own animals, beautiful blankets, scarves, hats, gloves and mittens, felted bowls, dryer balls, Christmas ornaments, socks and more!!
Vintage Clothing, Flea Markets & Thrift Stores
Ragtime Clothing Exchange
SELL – BUY – TRADE Modern/Designer/Retro/Vintage Uniquely Stylish Affordable Fashions and Home Furnishings Trendy Recycled Clothing/Jewelry/Accessories
23 Lower Main Street, Callicoon, NY 12723
Phone/Fax: (845) 887-3032
chelseagirl@familyjewelsnyc.com
Callicoon Farmers' Market
Sundays Year Round
Local area farmers display and sell their homegrown products.
Info: (845) 292-6180 x115
Held in Callicoon Creek Park. In Winter, held inside Delaware Community Center every other Sunday December through April.
11:00am – 2:00pm
www.callicoonfarmersmarkets.org
Callicoon Wine & Tapas Bar
Wine Shop and Wine & Tapas Bar
30 A. Dorrer Drive, Callicoon, NY 12723
Phone: (845) 887-3016
Hours: Wed – Thur 11am-7pm, Fri – Mon 11am-9pm. CLOSED Tues
Lander's River Mart
9 Lower Main Street
Callicoon, NY 12723
Phone: (845) 887-5090
www.pecksmarket.shoptocook.com
Visit our website for our weekly ads and save!
Western Hotel Liquor Store
Year Round Lodging and Liquor Store.
Upper Main Street, Callicoon, NY 12723
Phone: (845) 887-9871
Riverside Remedies
Pharmacy, Gifts & Toys, Health & Beauty, Housewares
39 Lower Main Street, Callicoon, NY 12723
Phone: (845) 887-3030
HOURS: Mon-Fri 8:30 – 6:00pm, Sat 9:00am – 3:00pm
www.riversideremedies.com